Emergency Roadside Assistance Melbourne
If your vehicle faces a sudden breakdown leaving you on the roads of Melbourne CBD, Victorian Tyre Service provide the fast roadside assistance.
We pride ourselves to provide the professional and expert road assistance service. From lockouts to tyre troubles, empty tanks to flat batteries, you can relax knowing that we'll be there when you need us most
We have a team of the qualified team who strive hard to provide the road assistance services. Whether you have a problem with your battery, installation of starters and alternators, wheelchair assistance and Roadside assistance for businesses.
We also offer a mobile service and come to you and repair your vehicle and make it run on the roads. So, Call us at any time if you are in a serious need of Roadside assistance.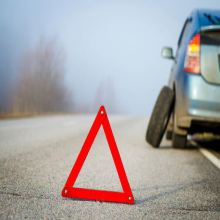 If you have any other questions, please contact us